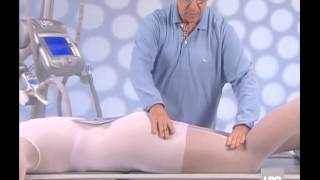 Localized Fat Reduction Vancouver (Body Sculpting Treatments)
Localized fat reduction Vancouver can transform those stubborn areas on your body that just won't melt away fat! Treat your Cellulite and Stubborn fat with the green beauty way of localized fat reduction – LPG Lipomassage or body sculpting treatments. This exciting, safe, no-pain treatment can now give you dramatic improvement in your hips, thighs, buttocks and Abdomen. Body Sculpting treatment, LPG Lipomassage Endermologie is very effective at treating cellulite in all areas, saddlebags, loose sagging skin, & localized fat. If you want to look and feel your best, Body Sculpting treatment, Endermologie Lipomassage is for you. Unlike some other methods and products that superficially tackle cellulite or just heat up the skin with laser, radio-frequency or ultrasound for temporary tightness, Endermologie (the latest body sculpting treatment) gets to the root cause of the problem.
Oftentimes, it is very difficult to melt away fat from certain, specific and localized areas of the body without losing fat everywhere. And even with exercise, you cannot lose weight and fat in targeted areas, because you begin to lose fat evenly throughout the entire body. With localized fat reduction, you can lose weight form targeted areas on your body such as your abdomen, arms, back, and inner thighs.
 Book an appointment with one of our experts to start your localized fat reduction Vancouver treatments!