Non-Surgical Facelift Vancouver
LPG Endermolift is a 100% natural, anti-aging, non-surgical facelift technique for men and women of all ages. For this purpose, it replenishes the skin and attenuates signs of aging, leaving your face radiant, naturally lifted and rejuvenated. For instance, it is the only technique in the world capable of stimulating the natural synthesis of hyaluronic acid by more than 80%.
At age 25, the tissue begins to sag as skin cells' movement slows and fibroblasts become sluggish, triggering the inevitable progression of aging. LPG Endermolift exercises the skin and connective tissue, reactivating the fibroblasts to produce more natural collagen and elastin. Safely and sustainably tap into your skin's rejuvenation potential.
An anti-aging, non-aggressive and 100% natural solution.
The right balance between alternative medicine techniques that are too ineffective and techniques that are too aggressive and risky.
Furthermore, it optimizes the results of cosmetic procedures (botox, dermal fillers, facelifts, peelings, mesotherapy, etc.) and prevents side effects.
Keeps your face in shape with exercise ("skin fitness").
* One-of-a-kind scientific study involving facial biopsies performed on 20 subjects by the Dermatology Department at the University Hospital of Besancon, France under the supervision of Prof. Humbert, 2013.
Sources - LPG Scientific
What is Non-Surgical Face Lift by Endermologie?
Firstly, it is a mechanic work out for the skin. It transfers micro-beats to excite your cells' natural production of collagen and elastin. Above all, this anti-aging technique helps your skin deep down and erases signs of aging without the use of injections, chemicals and electrical currents.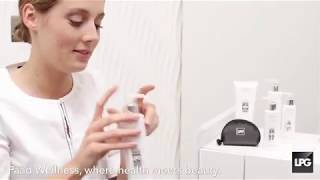 What can you expect from the Non-Surgical Face Lift Vancouver treatment?
You will see the results since the first session. However, the more you accomplish, the better and faster the results will appear. The results include:
Improves under eye bags and circles
Recover the firmness
Reduces a double chin
100% natural, non-invasive and non-surgical treatment
For a better result, we recommend at least 8 sessions.
Face Treatments Services:
ANTI-AGING | SKIN REJUVENATION | WRINKLE REDUCTION | ACTIVE ACNE & ACNE SCARS | SKIN TIGHTENING | SCAR REMOVAL | LASER KELOID | SKIN TAG REMOVAL | FACIALS | ROSACEA TREATMENT | DOUBLE CHIN REDUCTION | PIGMENTED LESIONS